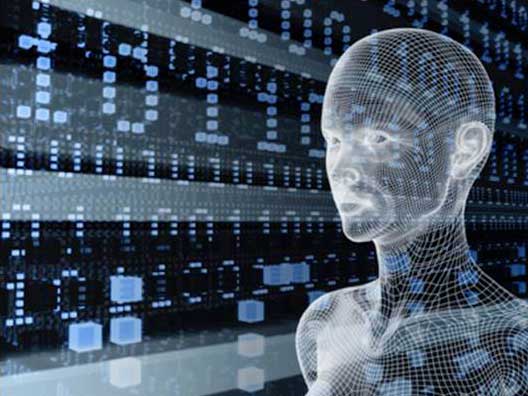 We stand on the brink of a technological revolution that will fundamentally alter the way we live, work, and relate to one another. In its scale, scope, and complexity, the transformation will be unlike anything humankind has experienced before. We do not yet know just how it will unfold, but one thing is clear: the response to it must be integrated and comprehensive, involving all stakeholders of the global polity, from the public and private sectors to academia and civil society.
Already, artificial intelligence is all around us, from self-driving cars and drones to virtual assistants and software that translate or invest. Impressive progress has been made in AI in recent years, driven by exponential increases in computing power and by the availability of vast amounts of data, from software used to discover new drugs to algorithms used to predict our cultural interests. Digital fabrication technologies, meanwhile, are interacting with the biological world on a daily basis. Engineers, designers, and architects are combining computational design, additive manufacturing, materials engineering, and synthetic biology to pioneer a symbiosis between microorganisms, our bodies, the products we consume, and even the buildings we inhabit.
We cannot foresee at this point which scenario is likely to emerge, and history suggests that the outcome is likely to be some combination of the two. However, I am convinced of one thing—that in the future, talent, more than capital, will represent the critical factor of production.
In addition to being a key economic concern, inequality represents the greatest societal concern associated with the Fourth Industrial Revolution. The largest beneficiaries of innovation tend to be the providers of intellectual and physical capital—the innovators, shareholders, and investors—which explains the rising gap in wealth between those dependent on capital versus labor.
An underlying theme is that the acceleration of innovation and the velocity of disruption are hard to comprehend or anticipate and that these drivers constitute a source of constant surprise, even for the best connected and most well informed. Indeed, across all industries, there is clear evidence that the technologies that underpin the Fourth Industrial Revolution –the convergence of nano, information, biology and cognitive science/technology- are having a major impact on society.
On the supply side, many industries are seeing the introduction of new technologies that create entirely new ways of serving existing needs and significantly disrupt existing industry value chains. Disruption is also flowing from agile, innovative competitors who, thanks to access to global digital platforms for research, development, marketing, sales, and distribution, can oust well-established incumbents faster than ever by improving the quality, speed, or price at which value is delivered.
The Fourth Industrial Revolution, will change not only what we do but also who we are. It will affect our identity and all the issues associated with it: our sense of privacy, our notions of ownership, our consumption patterns, the time we devote to work and leisure, and how we develop our careers, cultivate our skills, meet people, and nurture relationships. It is already changing our health and leading to a 'quantified' self (Enhanced Intelligence, Amplified Bodies, Intimate Technology) , and sooner than we think it may lead to human augmentation. The list is endless because it is bound only by our imagination.
I am a great enthusiast and early adopter of technology, but sometimes I wonder whether the inexorable integration of technology in our lives could diminish some of our quintessential human capacities, such as compassion and cooperation. Our relationship with our smartphones is a case in point. Constant connection may deprive us of one of life's most important assets: the time to pause, reflect, and engage in meaningful conversation.
Neither technology nor the disruption that comes with it is an exogenous force over which humans have no control. All of us are responsible for guiding its evolution, in the decisions we make on a daily basis as citizens, consumers, and investors. We should thus grasp the opportunity and power we have to shape the Fourth Industrial Revolution and direct it toward a future that reflects our common objectives and values.
To do this, however, we must develop a comprehensive and globally shared view of how technology is affecting our lives and reshaping our economic, social, cultural, and human environments. There has never been a time of greater promise, or one of greater potential peril. Today's decision-makers, however, are too often trapped in traditional, linear thinking, or too absorbed by the multiple crises demanding their attention, to think strategically about the forces of disruption and innovation shaping our future.
In the end, it all comes down to people and values. We need to shape a future that works for all of us by putting people first and empowering them. In its most pessimistic, dehumanized form, the Fourth Industrial Revolution may indeed have the potential to "robotize" humanity and thus to deprive us of our heart and soul. But as a complement to the best parts of human nature—creativity, empathy, stewardship—it can also lift humanity into a new collective and moral consciousness based on a shared sense of destiny. It is incumbent on us all to make sure the latter prevails.